Description
Battery Powered Paramount
Need portable power for your Paramount?  No problem!  The EGO™ to Paramount Power Adapter connects directly to EGO batteries.
(EGO 56V 2AH battery, 56V 4AH battery, 56V 5AH battery, 56V 7.5AH battery, 56V 12AH battery,  Standard battery chargers and 30 minute chargers are sold at big box hardware retailers).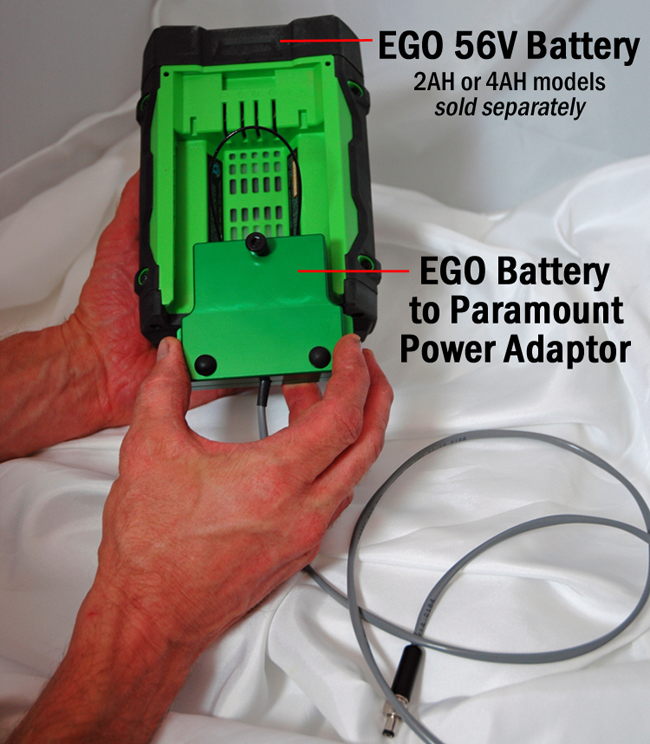 Please carefully read "Appendix A: EGO Battery Disclaimers" on page 8 of the Paramount Portable Power using the EGO Battery document before purchasing this product, or using the EGO battery to power your Paramount mount.